Peking Union Medical College Hospital

Peking Union Medical College Hospital (PUMCH) is a Class A tertiary comprehensive hospital committed to delivering state-of-the-art clinical care, innovative scientific research and rigorous medical education. It is designated by the National Health and Family Planning Commission as one of the national referral centers offering diagnostic and therapeutic care of complex and rare disorders, as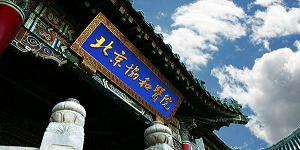 well as one of the earliest Chinese hospitals offering medical care to senior leaders and foreign patients. PUMCH enjoys high reputation for its full range of disciplines, cutting-edge technologies and outstanding specialties. From 2009 to 2015, PUMCH has consecutively topped the "Best Hospital Ranking in China", which was published by the Hospital Management Institute, Fudan University.


---

Beijing Hospital
Beijing Hospital of the Ministry of Health is a modern general hospital open to the public, with a special mandate to provide medical and health service to senior officials. While focusing on geriatrics, it embraces medicine, teaching, scientific research and disease prevention. Adhering to the principle of "putting people first and striving for excellence and efficiency", the hospital management and staff aim to provide the patients with the first class technology, the first class instruments, the first class environment and the first class service. As a hospital directly under the leadership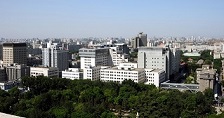 of the Ministry of Health, Beijing Hospital is playing an important role in providing medical and health service to senior officials as well as patients from Beijing and other cities of China.
---

China-Japan Friendship Hospital
China-Japan Friendship Hospital (CJFH), founded on October 23, 1984, is a large general hospital under the direct leadership of the National Health Commission (NHC). With a statement committing itself to "Enterprising in Spirit, Righteous in Practice", CJFH adheres to the management concept of "building platform for staff's development" and undertakes the mission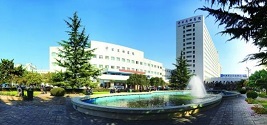 of "caring for life", hoping to be a strong driving force for medical development, building itself into a modern hospital with the best management emphasizing both economic returns and technical advances. With the staff united as one and working hard, CJFH will embrace a bright future by achieving the development goals of improving ideas of its staff in the first year after the 30th anniversary, entering the stage of rapid development in the second year, and creating a new world in the third.
---

The General Hospital of the Peoples Liberation Army
The General Hospital of the People's Liberation Army (PLAGH) (also Hospital 301) is located at Fuxing Road 28, Beijing, People's Republic of China,
occupying an area of over one million square meters and a floor space of over 252,900 square meters. Since its foundation in 1953, PLAGH has developed into a large general hospital that integrates medical care, health care, education and research with all disciplines, numerous professional talents, state-of-the-art equipments, unique predominance and perfect medical care environment.


---

Beijing Jishuitan Hospital
Beijing Jishuitan HospitalBeijing Jishuitan Hospital was founded in January 28th, 1956. Orthopaedics and burn services rank the first level in China. During the last 50 years, orthopedic subspecialty services have developed into 7 relatively separate departments which are traumatology, hand surgery, joint reconstruction, bone tumor, spine, pediatric orthopaedic and sports medicine. In 2010, JST hospital became the teaching hospital of Tsinghua University, and at the same time, the Jishuitan Orthopaedic College of Tsinghua University was established.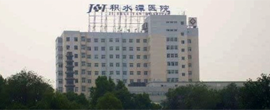 ---
Institute for Clinical Neuroscience of Tsinghua University
Institute for Clinical Neuroscience of Tsinghua UniversityInstitute for Clinical Neuroscience of Tsinghua University(ICN)was established in March 2011. It was co-sponsored by Tsinghua University and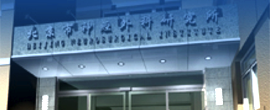 Beijing Institute of Neurosurgery, and anchored at the Medical School of Tsinghua University. The establishment of ICN allows both partners to facilitate clinical teaching, medical research, technology development, academic exchanges, and training high-quality, high-level neuroscientist and neurosurgeon. Zhongcheng Wang, the famous academician of Chinese Academy of Engineering, served as the first president for ICN.